Energy
savings – due to improved dryer control
Time
faster –in the lab due to readings within milliseconds
Process Automation
based on online moisture readings
Measurably better - No matter whether we're talking about powders or granules, flakes or boards, our high-performance solutions are simple: we provide patented microwave technique tied to passion driven services – even for products with a moisture content below 0.1%. Why? The answer is as simple as our solutions: 
to improve the production process of our clients. Or, in other words: to help our clients to achieve better results.
Our solutions have been developed and designed hand-in-hand together with the chemical industry and, therefore, fulfill all requirements e.g. in terms of ATEX.

The TEWS method enables the chemical companies to gain high-precision data about the level of moisture content and density of their products. It's a one-stop-shop without any sample preparation to optimize the whole production process in terms of cost savings and quality control.
Best practice
How Leading Companies Benefit From TEWS.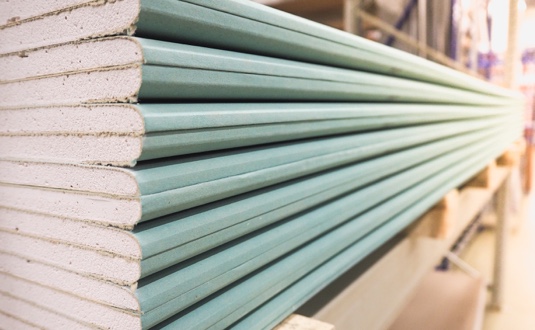 Inline Measurements of Plaster Boards after the Drying Process
Plasterboards are stocked in the warehouse after the production. As they pull in a minimum moisture from the ambient humidity the target moisture has been fixed on 0.2% after the dryer.

TEWS systems deliver reliable results from an in-line installation in the conveyor belt below to passing boards. Our moisture information is transferred directly to the dryer control software.

Thanks to our high-speed technology we are able to make up to 20 measurements in the width of each board which even allows eventual wet spot to be found as well as creating in this way moisture (and density) profiles of the single board.

The advantages are appartent in the continuous quality control of the plasterboards, the optimization of the drying process to save energy and to identify defects of the dryer and, of course, the reduction of non-conforming boards.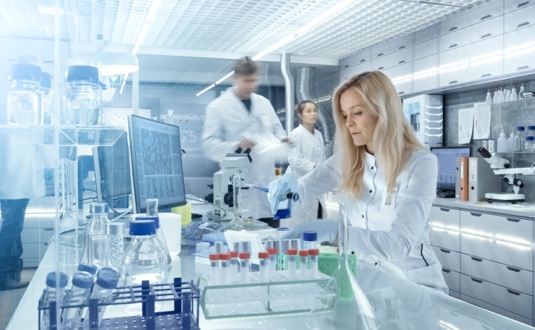 TEWS for the Inspection of PP Granules (Density) and PVC Powder (Moisture) in the Lab
Compared to a conventional halogen dryer, TEWS offers significant time savings: The sample preparation and measurement procedure with a halogen dryer requires about 6-7 minutes. With a TEWS system this time is reduced to 1-2 minutes (more than 75% less).

With 100 samples per day and 220 working days p.a. the savings sum up to 550 hours p.a. Assuming labor costs of only EUR 25 per hour the savings amount to EUR 13,750. Moreover, the response time for controlling a dryer is reduced significantly as well as the operator waiting time by guaranteeing continuous product quality control.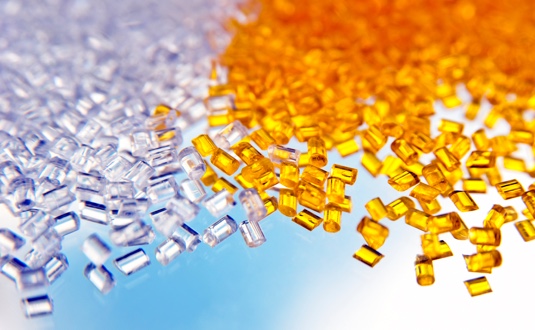 Implementation of a TEWS Moisture and Density Measurement Concept in the Process of Various Production Lines of PVC
PVC has a moisture range between 0.1% and 0.3% after the drying process. TEWS has been able to install a moisture and density measurement in the process with a Bypass solution.

The Bypass Sensor allows moisture and density measurements at the same time every 30 seconds. We have achieved a standard deviation of 0.017% and a high repeatability (correlation: 0.9987).

Our instrument helps the customer on the way to the automatization of internal processes (Industry 4.0) and to control the drying process completely online, saving energy costs.
CHEMICAL INDUSTRY AS A PARTNER
Water Matters.
Product quality and -efficiency can be significantly optimized by controlling the moisture content in almost all process steps. Managing the moisture of powders, granules, pellets, flakes and boards is a key factor to achieve better results. TEWS patented solutions deliver high precision results. It's what matters when it comes to company goals and how to achieve them faster.
High-Speed-Inline-Measurements – The continuous moisture and/or density measurements in the process help you to control your process just-in-time and to regulate and to optimize your process in an efficient way.
Accuracy – Depending on the type of product, we are able to measure very accurately even very dry products with measurements down to the 500 ppm area.
Plant Efficiency – With our measurement results operators can utilize their advanced machines at an optimum and reduce downtimes and waste to a minimum.
Automation – Thanks to the direct connection of our instrument to a dryer the process control can be regulated automatically.
Product Quality – A precise moisture level is decisive for the quality. And that, in turn, satisfies your customers and reduces their claims.
More Profit – Precise data of water content lead to precise prices.
Energy Efficiency – Precise information about moisture allows optimization of drying processes, prevents overdrying and leads to lower energy costs.
Storage Efficiency – Precise compliance with the recommended water content prevents mold, deformation or any quality problems in further production steps.
MOISTURE & DENSITY SOLUTIONS
It Takes Two.
TEWS patented two-parameter measurement solutions enable chemical companies to work with high precise data in both ways at the same time. Data that relate to the moisture content of tobacco as well as its density. Knowing the precise weight of tobacco during the high-speed manufacturing process leads to even better results in terms of product quality and -efficiency.
Mass Flow and Balance Check – Accurate density information being used to assure constant filling levels.
Quality Control – Securing homogenity of your products e.g. tabs of washing powder.
Plant Efficiency – Automatic dosing at high-speed without balance checks.
WHERE TO USE
Areas of Application.
TEWS HARD- AND SOFTWARE SOLUTIONS
Learn More About Our Patented Solutions.
Get in touch
How Can We Help You?
Confidentiality, Support on Site, Solution and Improvement Orientation have been our "KEY" of Success in the Global Chemical Industry. My claim is to offer you the best process solution for moisture and density measurements.
Download our flyer
More information