Energy
savings – due to improved dryer control
Time
faster –in the lab due to readings within milliseconds
Quality
control – of finished products like pet food pellets
Measurably better - No matter whether it is about compound feed or pellets, aqua feed, or pet-food, our high-performance solutions are simple: we provide patented microwave measurement technology tied to passion driven services. Why? The answer is as simple as our solutions: to improve the production process of our clients. Or, in other words: to help our clients to achieve better results.
Our solutions have been developed and designed hand-in-hand together with the feed and Petfood-Industry and, therefore, fulfill all requirements in terms of reliability and durability.
The TEWS method enables feed and Petfood-Companies to gain high-precision data about the level of moisture content and density of their products. It's a one-stop-shop without any sample preparation to optimize the whole production process in terms of cost savings and quality control.
Best practice
How Leading Companies Benefit From TEWS.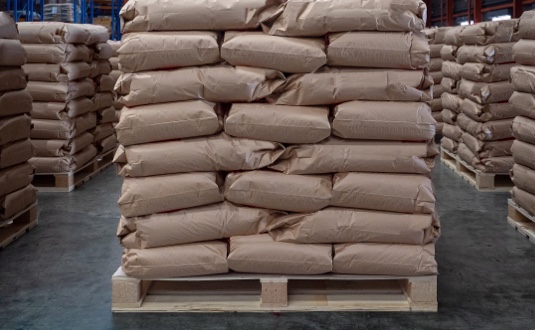 Inline Moisture Measurement of Fish Meal
Fish meal is a so-called fish by-product and very important for the marine protein market and the livestock feed segment as well as the agricultural business. The raw materials are solids, oil and water and the purpose of the process is to separate these fractions. The resulting solid material (press cake) needs to be dried to have the optimum moisture for the grinding and packaging of the dried material. The target maximum moisture level is 10% and the point of measurement is directly behind the dryer.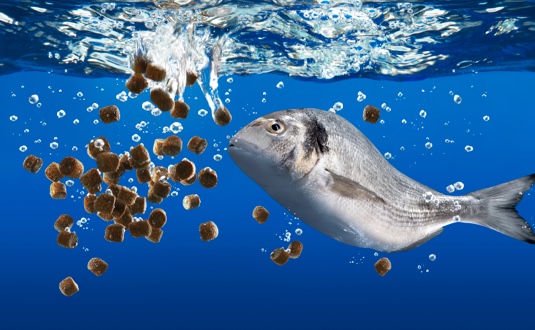 Bulk Density Measurement of Aqua Feed Pellets
When fish feed is put into water it should act in accordance with the feeding behavior of the respective fish. This means that it should either float on the surface or sink to the bottom. These characteristics largely depend on the fish feed's density, which in turn defines the different types of fish feed, like floating, sinking or extremely water resistant.

Consequently, the density of the fish flakes, granules, pellets or chips is an important aspect for the quality of the product. The moisture and bulk density can be measured simultaneously using a tubular bypass sensor that is integrated into the process. The values are measured and visualized reliably and accurately in a matter of seconds. A quick and targeted intervention in the production process is thus possible.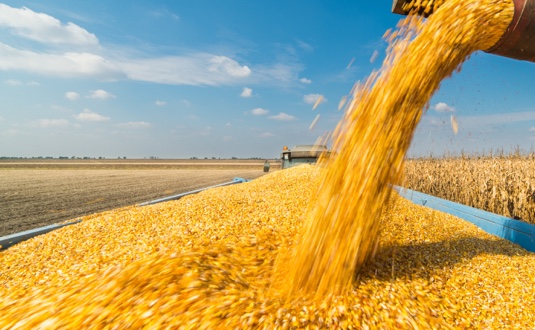 Inline Moisture Measurement of Corn Seeds
When it comes to growing corn, soybeans, alfalfa or many vegetables, it requires a high quality that produce high yields in the fields – no matter what type of soil and weather conditions. Therefore, the seeds need to be carefully selected and treated to protect the living organism inside. When the moisture level is too high there is a risk of molding, early degeneration and reduced shelf live. In case the moisture is too low the seed may not develop anymore. To meet the small moisture window an inline measurement with 100% quality control is essential.
FEED & PETFOOD INDUSTRY AS A PARTNER
Water Matters.
Product quality and -efficiency can be significantly optimized by controlling the moisture content in almost all process steps. Managing the moisture of feed and Petfood as well as its ingredients is a key factor to achieve better results. TEWS patented solutions deliver high precision results. It's what matters when it comes to company goals and how to achieve them faster.
Fast Inline Measurement – The continuous moisture measurement helps to cope with changing ambient process conditions and there is no need to wait long time on the results of spot checks.
Point of Measurement – TEWS sensors can be used even under harsh environmental conditions with vibration, dust, EX-Zones , and temperatures up to 45°C.
Plant Efficiency – With our measurement results operators can utilize their advanced machines at an optimum and reduce downtimes and waste to a minimum.
More Profit– Precise data of water content lead to precise prices.
Energy Efficiency – Precise information about moisture allows optimization of drying processes, prevents over-drying and leads to lower energy costs.
Storage Efficiency – Precise compliance with the recommended water content prevents mold, avoids fungal infection or early degeneration and increases shelf live.
Product Quality – Ensuring the optimum growth and health of the animals.
MOISTURE & DENSITY SOLUTIONS
It Takes Two.
TEWS patented two-parameter measurement solutions enable feed and Petfood producing companies to work with precise data in both ways at the same time. Data that relate to the moisture content of feed, Petfood and their ingredients as well as their density. Knowing the bulk density of feed and pet-food during the manufacturing process leads to even better results in terms of product quality and efficiency.
Mass Flow and Balance Check – Accurate density information being used to assure constant filling levels e.g. in bags and to avoid overfilling or to heavy products.
Quality Control – Securing homogenity of your products.
Where to use
Areas of Application.
TEWS HARD- AND SOFTWARE SOLUTIONS
Learn More About Our Patented Solutions.
Get in touch
How Can We Help You?
Download our flyer
More information