Solutions
tailormade for you
Solutions that help companies to achieve their goals faster. For over 30 years TEWS moisture & density measurement solutions have been worldwide in all kinds of industries. Our high-performance solutions combine surface and core moisture detection as well as the measurement of density, weight and related parameters based on patented TEWS microwave technique.
Measurably better - No matter whether high-speed online weight control, moisture measurement, sorting, dryer control, coating or dosing, our high-performance solutions are simple: we provide patented microwave technique tied to passion driven services. Why? The answer is as simple as our solutions: to improve the production process of our clients. Or, in other words: to help our clients to achieve better results.
Our solutions have been developed and designed together with leading companies in several industries for high flexibility worldwide. Our engineers are not just able to adapt our technology to your processes, machines and applications, but also to turn new ideas into new solutions. That's what we call: Co-Improving®.
The TEWS method enables companies to gain high accurate data about the level of moisture content and density of their products. It's a one-stop-shop without any sample preparation to optimize the whole production process in terms of cost savings and quality control.
Best practice
How Leading Companies Benefit From TEWS.
Moisture and density measurement of wood applications
In the process line of wood products like MDF / HDF, chip, OSB-boards, plywood or wood pellets, the exact measurement of moisture is of vital importance in almost every step of the production. A continuous and accurate moisture measurement in wood contributes to high product quality standard and allows quick adjustment in the production process. The wood products may be neither to wet nor to dry. If they are too wet, the quality and the velocity of the production is reduced; if they are too dry, energy is wasted.
TEWS solutions will help you streamline your processes and improve your end-product quality.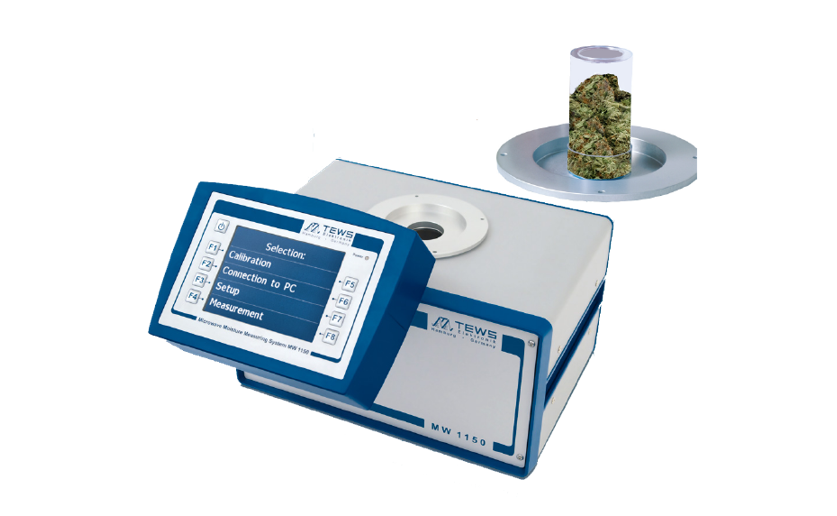 Moisture and density measurement solutions for cannabis or hemp
Moisture level is very important in plants such as cannabis or hemp, in order to ensure a good quality product, avoid microbial contamination, and many other reasons.
When it comes to measure flowers, the shape and homogeneity of the measured products are always a little bit different, so it is highly important to measure not only moisture level but also density of the product.

To get the most accurate data regarding moisture and density, microwave is the best solution.
It is a good alternative from LOD, drying oven, Karl Fisher, or even NIR, as it is more accurate and way faster.
Our microwave powered solutions for laboratories or production lines enable fast measurements with very accurate results, in order to accelerate your processes and get the best out of your plants.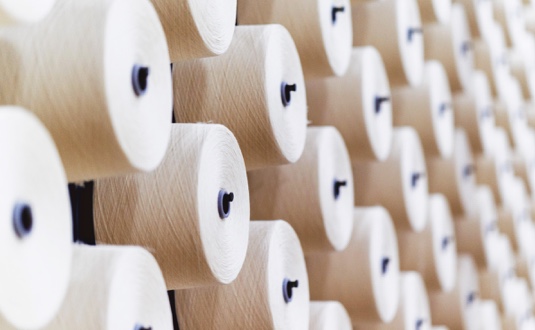 High Speed Measurement of Yarn
With our ultra-high sensitive sensors we are able to measure the thickness variations in yarn down to 1 Tex (1 gram per 1000m length).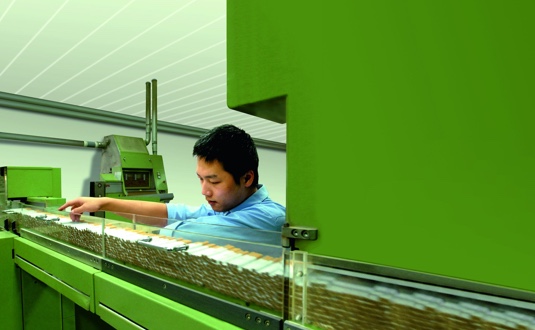 Weight Control on Cigarette Maker Machines
Since its introduction in 1998 microwave technology has replaced Beta-Ray density measurement systems nearly completely. Safe, user friendly, no radioactive sources, additional moisture information, long term stable.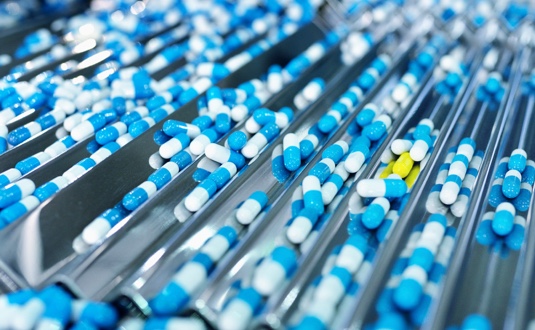 Product Content in Capsules With Varying Capsule Weight
Example of measurement with an additional balance or a second microwave. Measurement of the content inside a capsule despite the fact that the moisture and weight of the empty capsule can vary by up to 10% total mass and the content is only a fraction of the total mass. Possible by measurement of each capsule before and after filling and displaying the correct content.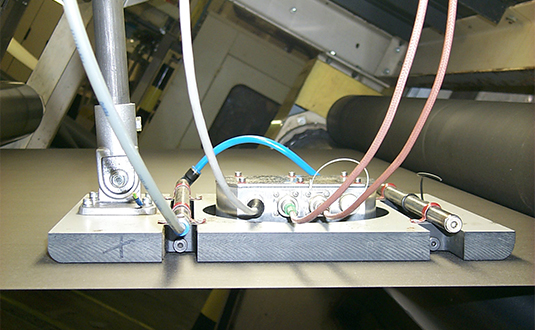 Optimization of the board drying process
The drying process is one of the most important and one of the most expensive production stage. TEWS technology allows to optimize this process thanks to precise and continuous control of the moisture profile of the board. Sensors are installed directly in line on a fixed frames or on a traverse. Installation of the sensor on the travers allows to continuously check the moisture profile of the board over a length or width.
Thanks to results of the measurement it is possible to significantly reduce energy consumption during the drying process and guarantee the proper moisture level of the board.
The proper moisture of the boards and their proper storage, with the possibility of quick and non-invasive control of the board moisture in the warehouse, directly in the stack, minimizes the risk of product complaints.
TEWS systems can also be successfully used to control wood fibre moisture, i.e. at earlier stages of production.
TEWS systems are used for continuous monitoring of the moisture content of paper and cardboard as well as corrugated board. Precise measurement of the moisture is possible also at high speeds of the production line (up to 300m/min).

Anna Radłowska
EMIPAK Sp. z o.o.
+22 874 01 45
aradlowska@emipak.com.pl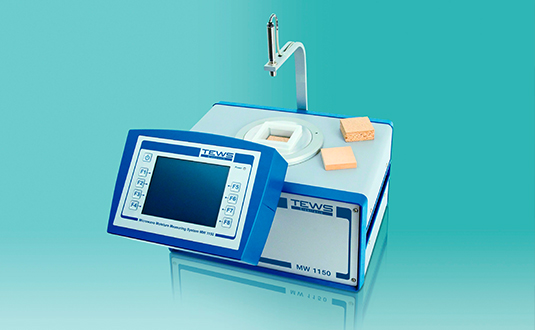 TEWS for precise and routine moisture control of wood-based products in the laboratory
Ensuring high quality of board, paper or cardboard requires constant and precise quality control of both raw material and finished product.
The reference method for measuring the moisture content of wood-based products is very labor intensive, and the time from sampling to obtaining the result is long and depending on the product properties is from 4 to even 24 hours. Cutting out a reference sample of appropriate dimensions, weighing the sample, exposure in the dryer (up to 24h), cooling in a desiccator, re-weighing and recalculating the result all these activities take a lot of time.
TEWS technology reduces the measurement time to a few seconds, there is no need to prepare the sample, and the measurement results are recalculated and recorded automatically.
Measurement with TEWS technology is precise and repeatable. As a result, these systems successfully replace the traditional moisture measurement method for wood fiber, cardboard, paper and all kinds of wood-based boards.
Saving time directly translates into a reduction in the costs of product quality control.
With such a fast and accurate moisture measurement, the laboratory can intensify the number of measurements performed, ensuring precise control of a much larger product batch.

Anna Radłowska
EMIPAK Sp. Z oo
+22 874 01 45
aradlowska@emipak.com.pl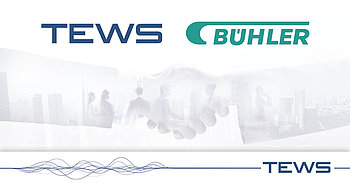 TEWS & Bühlers MoisturePro Moisture Control
Saving 300 000 dollars a year? This is quite simply possible - and it is achieved by combining the two unique technologies of the market leaders Bühler and Tews. Cost savings, more efficient processes and energy savings will also be benefits for the company.
These impressive cost savings can be easily made: TEWS 'unique microwave technology is installed in Bühler's Moisture Pro to make the process even more efficient. With MoisturePro and TEWS moisture measurement technology sustaining a 1% increase in dryer discharge moisture content, a yearly yield savings of USD 300,000 is possible for a typical feed dryer operation. In addition, USD 20,000 in energy savings can be reached by eliminating wasted energy.
Where two experts come and work together, great results are achieved: TEWS 'unique moisture measuring system is installed in Bühlers MoisturePro Moisture Control, which is an intelligent drying solution for food and feed processors offering real-time, continuous moisture management. MoisturePro Moisture Control uses TEWS microwave sensor technology coupled with controls that use algorithms. The resulting comprehensive closed loop system delivers full time automated control of the dryer.
OEM SOLUTIONS FOR YOUR SUCCESS
Water Matters.
Product quality and efficiency can be significantly optimized by controlling the moisture content in almost all process steps. Managing the moisture of products is a key factor to achieve better results. TEWS patented solutions deliver high precision results. It's what matters when it comes to company goals and how to achieve them faster.
Securing High-Speed-Production – Modern high-speed machines are fragile in a sense that minor deviations from the specified inflow or any piling-up within the production flow leads to severe interruptions. With up to 40,000 measurements per second we are well ahead of all production processes.
Plant Efficiency – With our measurement results, machine builders can utilize their advanced machines at an optimum and reduce downtimes and waste to a minimum.
Product Quality and Product Safety – A precise moisture level is decisive for the quality. In the industry a wrong moisture level can even harm the product safety as active ingredients may change and turn into toxic or higher the level of explosions if product becomes to dry and dusty.
Storage Efficiency – Precise compliance with the recommended water content of components secures product integrity.
MOISTURE & DENSITY SOLUTIONS
It Takes Two.
TEWS patented two-parameter measurement solutions enable companies to work with high precise data in both ways at the same time. Data that relate to the moisture content of products as well as their density. With more than one microwave even multiple content variations can be measured. This leads to even better results in terms of product quality and -efficiency.
Mass Flow and Balance Check – Accurate density information being used to assure constant filling levels, content control.
Quality Control and Product Safety – perfect final products due to full 100% online production control.
Plant Efficiency – Self-adjusting machines based on sensor-controlled and algorithm-optimized production.
Where to use
Areas of Application.
In all industries that currently do not use traditional methods to measure moisture, density, weight and other substances that correlate with these parameters.
Microwave is independent or compensated to environmental changes like temperature, humidity, vibrations, light etc. It has no aging or moving parts. It has long term stability. It has shown it can replace balances, density meters, beta ray heads, flow meters, thickness measurement systems and other indirect methods which are less accurate like 1-Parameter systems or light-based systems.
TEWS HARD- AND SOFTWARE SOLUTIONS
Learn More About Our Platform-Based OEM Solutions.
TEWS has more than 30 years of experience with microwave based moisture, density and mass related measurements. Other parameters being influenced by water or its absence or in conjunction with other parameters can also be detected.
TEWS offers a team of best-in-class-experts bringing in a wide range of knowledge such as engineers, physicists, mechanical designers and chemists.
Following our guideline of Co-Improving our customers`products, we offer a full range of services such as: analyzing the measurement task, making trial measurements, data sciences, modelling, adaptions of electronic and sensors - up to complete new developments.
Based on 4 electronic platforms from low to highspeed and different technologies as well as more than 100 different sensors we have the capability to realize new solutions for you within 12 months from kick-off to first prototype.
In terms of Co-Improving, this business development-process is closely co-ordinated with our clients. It includes all aspects, not only the technical part, but also with a strong emphasis on the cost-benefit calculation and the ROI for our customers.
Get in touch
How Can We Help You?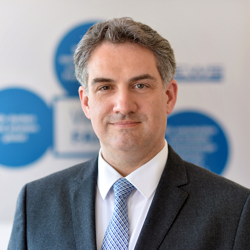 Managing director
André Tews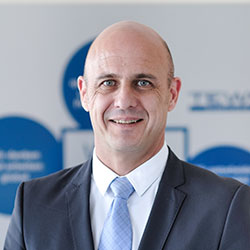 VP Sales America
Mark Moir