更胜一筹 - 无论是就高速在线重量控制、水分测量、分拣、烘干机控制、涂层还是剂量而言,我们的高性能解决方案都很简单:我们提供专利微波技术以及热情周到的服务。要问为什么,答案与我们的解决方案一样简单:就是改善客户的生产工艺。换句话说,也就是帮助客户取得更好的结果。
我们与全球众多行业领先公司携手合作开发和设计解决方案,进而实现高度灵活性。我们的工程师不仅可按工艺、机器和应用调整技术,还可将新理念转化为新解决方案。我们称之为:Co-Improving®。
TEWS 方法使公司能够获得有关产品水分和密度的高精度数据。一站式解决方案无需任何样品制备,即可在成本节约和质量控制方面优化整个生产工艺。
Moisture and density measurement of wood applications
In the process line of wood products like MDF / HDF, chip, OSB-boards, plywood or wood pellets, the exact measurement of moisture is of vital importance in almost every step of the production. A continuous and accurate moisture measurement in wood contributes to high product quality standard and allows quick adjustment in the production process. The wood products may be neither to wet nor to dry. If they are too wet, the quality and the velocity of the production is reduced; if they are too dry, energy is wasted.
TEWS solutions will help you streamline your processes and improve your end-product quality.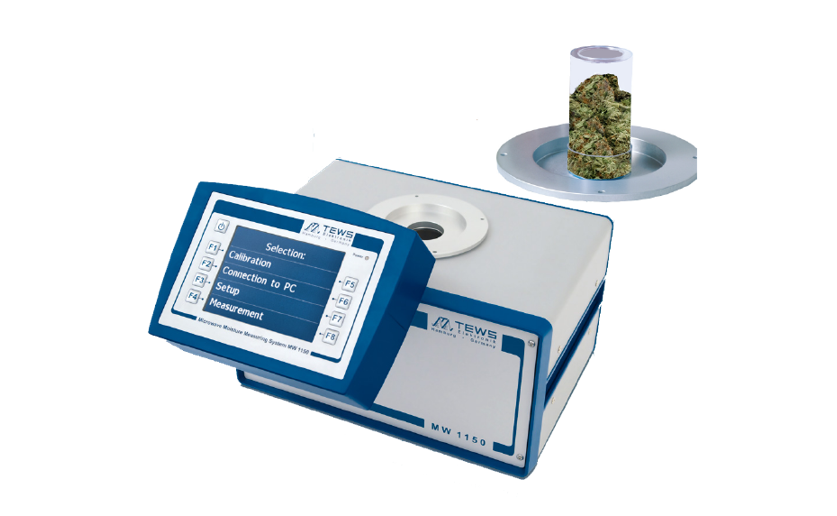 Moisture and density measurement solutions for cannabis or hemp
Moisture level is very important in plants such as cannabis or hemp, in order to ensure a good quality product, avoid microbial contamination, and many other reasons.
When it comes to measure flowers, the shape and homogeneity of the measured products are always a little bit different, so it is highly important to measure not only moisture level but also density of the product.

To get the most accurate data regarding moisture and density, microwave is the best solution.
It is a good alternative from LOD, drying oven, Karl Fisher, or even NIR, as it is more accurate and way faster.
Our microwave powered solutions for laboratories or production lines enable fast measurements with very accurate results, in order to accelerate your processes and get the best out of your plants.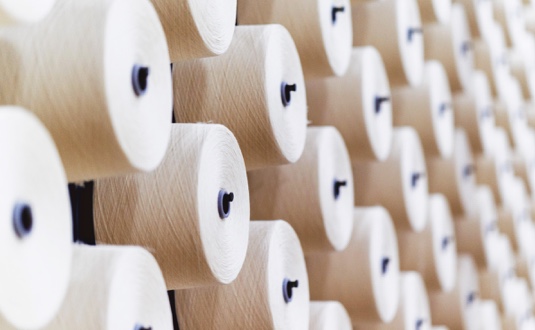 紗線的高速測量
使用超高灵敏度传感器,我们可测量低至 1 Tex(1 克/1000 米长度)的纱线粗细变化。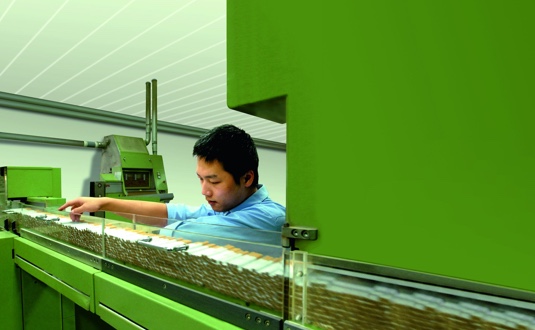 煙支生產儀器上的重量控制
自从 1998 年面世以来,微波技术几乎彻底取代 β 射线密度测量系统。此项技术具有安全、易用、无辐射源、更多水分信息和长期稳定等优点。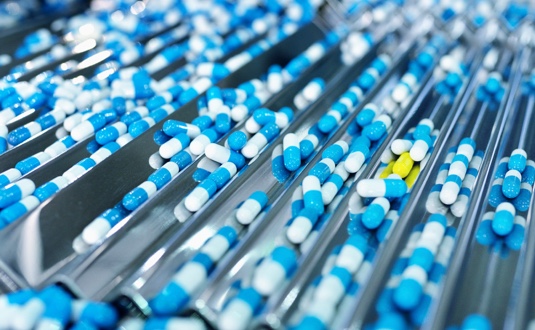 膠囊重量改變對含量的變化
这是额外使用天平或微波测量的示例。虽然空胶囊水分和重量变化可达总质量的 10%,而成分只占总质量的一小部分,但也可测量胶囊内部成分。在装药前后分别测量每个胶囊,即可显示正确的成分含量。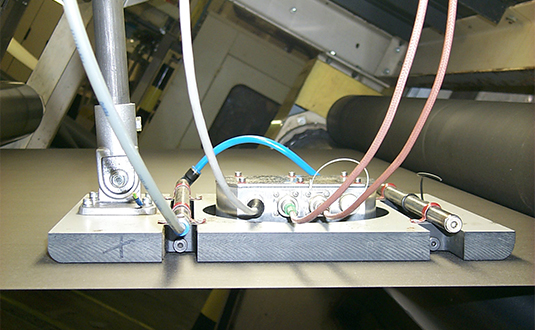 Optimization of the board drying process
The drying process is one of the most important and one of the most expensive production stage. TEWS technology allows to optimize this process thanks to precise and continuous control of the moisture profile of the board. Sensors are installed directly in line on a fixed frames or on a traverse. Installation of the sensor on the travers allows to continuously check the moisture profile of the board over a length or width.
Thanks to results of the measurement it is possible to significantly reduce energy consumption during the drying process and guarantee the proper moisture level of the board.
The proper moisture of the boards and their proper storage, with the possibility of quick and non-invasive control of the board moisture in the warehouse, directly in the stack, minimizes the risk of product complaints.
TEWS systems can also be successfully used to control wood fibre moisture, i.e. at earlier stages of production.
TEWS systems are used for continuous monitoring of the moisture content of paper and cardboard as well as corrugated board. Precise measurement of the moisture is possible also at high speeds of the production line (up to 300m/min).

Anna Radłowska
EMIPAK Sp. z o.o.
+22 874 01 45
aradlowska@emipak.com.pl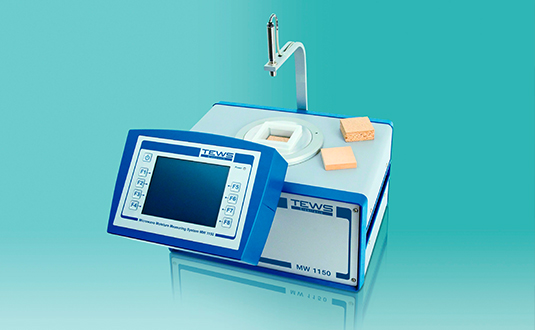 TEWS for precise and routine moisture control of wood-based products in the laboratory
Ensuring high quality of board, paper or cardboard requires constant and precise quality control of both raw material and finished product.
The reference method for measuring the moisture content of wood-based products is very labor intensive, and the time from sampling to obtaining the result is long and depending on the product properties is from 4 to even 24 hours. Cutting out a reference sample of appropriate dimensions, weighing the sample, exposure in the dryer (up to 24h), cooling in a desiccator, re-weighing and recalculating the result all these activities take a lot of time.
TEWS technology reduces the measurement time to a few seconds, there is no need to prepare the sample, and the measurement results are recalculated and recorded automatically.
Measurement with TEWS technology is precise and repeatable. As a result, these systems successfully replace the traditional moisture measurement method for wood fiber, cardboard, paper and all kinds of wood-based boards.
Saving time directly translates into a reduction in the costs of product quality control.
With such a fast and accurate moisture measurement, the laboratory can intensify the number of measurements performed, ensuring precise control of a much larger product batch.

Anna Radłowska
EMIPAK Sp. Z oo
+22 874 01 45
aradlowska@emipak.com.pl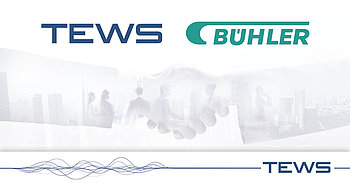 TEWS & Bühlers MoisturePro Moisture Control
Saving 300 000 dollars a year? This is quite simply possible - and it is achieved by combining the two unique technologies of the market leaders Bühler and Tews. Cost savings, more efficient processes and energy savings will also be benefits for the company.
These impressive cost savings can be easily made: TEWS 'unique microwave technology is installed in Bühler's Moisture Pro to make the process even more efficient. With MoisturePro and TEWS moisture measurement technology sustaining a 1% increase in dryer discharge moisture content, a yearly yield savings of USD 300,000 is possible for a typical feed dryer operation. In addition, USD 20,000 in energy savings can be reached by eliminating wasted energy.
Where two experts come and work together, great results are achieved: TEWS 'unique moisture measuring system is installed in Bühlers MoisturePro Moisture Control, which is an intelligent drying solution for food and feed processors offering real-time, continuous moisture management. MoisturePro Moisture Control uses TEWS microwave sensor technology coupled with controls that use algorithms. The resulting comprehensive closed loop system delivers full time automated control of the dryer.
OEM 解决方案助您取得成功
含水量事关重大
在几乎所有工艺步骤全面控制水分含量,可显著优化产品质量和效率。为取得更好的结果,管理产品水分是一大关键因素。TEWS 专利解决方案可提供高精度结果。就公司目标及其如何更快实现而言,这才是关键所在
确保高速生产 – 从某种意义上说,现代高速机器比较脆弱,规定进料流量稍有偏差或生产工艺中存在任何积压,都会造成严重影响。凭借每秒 40,000 次测量,我们的速度遥遥领先于任何生产工艺。
工厂效率 – 利用我们的测量结果,机器制造商可在最大程度上优化利用先进机器,同时减少停机和浪费。
产品质量和产品安全 – 对质量而言,精确的水分起到决定性作用。在工业领域内,水分错误甚至可能危害产品安全,因为有效成分可能发生变化,产生毒性,如果产品过于干燥或粉尘过多,还可增大爆炸风险。
储存效率 – 完全符合各成分的建议含水量级别,确保产品完整性。
水分和密度解决方案
二者兼具
TEWS 专利双参数测量解决方案使公司能够同时双向使用精确数据,即与产品的水分和密度相关的数据。通过多束微波,甚至多种不同成分也可测量。这可在产品质量和效率方面取得更好的结果。
质量流和天平检查 – 使用准确的密度信息确保均匀装料和含量控制。
质量控制和产品安全 – 因全面在线生产控制而得到完美成品。
工厂效率 – 根据传感器控制和算法优化生产,自动调整机器运行。
用途
应用领域。
广泛用于目前不使用传统方法测量水分、密度、重量以及与这些参数相关的其他物质的所有行业。
微波不受温度、水分、振动和光照等环境变化影响(或有补偿)。它不存在运动部件或老化问题。它有长期稳定性。经证明,它可取代天平、密度计、β 射线头、流量计、厚度测量系统以及单参数系统或光学系统等低精度间接方法。
TEWS 硬件和软件解决方案
详细了解基于平台的 OEM 解决方案。
在基于微波的水分、密度和质量相关测量领域内,TEWS 拥有 30 多年的丰富经验。受含水量影响的其他参数,或与其他参数相关的更多参数也可检测。
TEWS 有一支掌握渊博知识的业内顶尖专家团队,其中包括工程师、物理学家、机械设计师和化学家等优秀人才。
在我们促进客户产品改善的 Co-Improving 原则指导下,我们提供丰富齐全的服务,例如测量任务分析、试验性测量、建模、电子设备和传感器采用以及全新开发等。
基于速度从低到高的 4 个电子平台、各项技术以及 100 多种不同传感器,我们可在 12 个月(从项目启动到第一个原型)内为您实现新解决方案。在 Co-Improving 方面,我们与客户紧密协调此项业务开发工艺。它包括方方面面,不仅涵盖技术部分,而且重点关注客户成本效益计算和 ROI。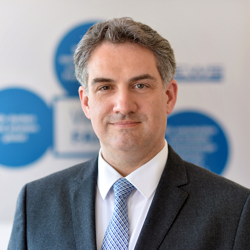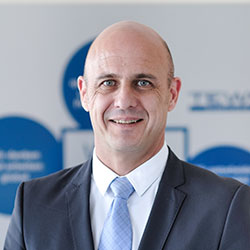 VP Sales America
Mark Moir