In the process line of wood products like MDF / HDF, chip, OSB-boards, plywood or wood pellets, the exact measurement of moisture is key in nearly every step of the process. A continuous and accurate moisture measurement in wood contributes to the best quality standard and allows quick adjustment in the production process. The wood products may be neither too wet nor too dry. If the product is too wet, the quality and the velocity of the production is reduced; if it is too dry, energy is wasted.
TEWS solutions on moisture measurement in wood will help you streamline your processes and improve your end-product quality.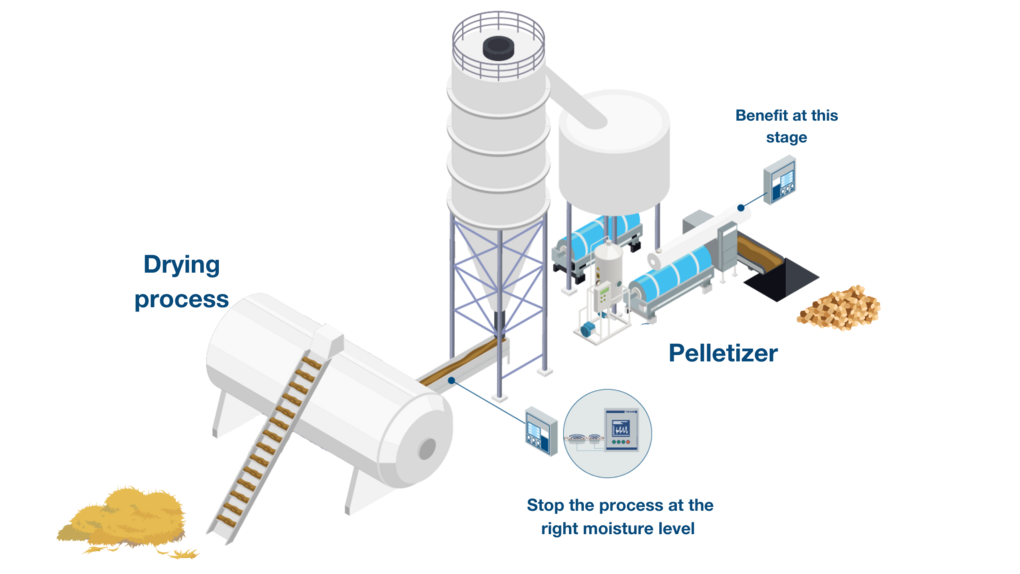 TEWS Solutions
Benefits
Most accurate method to achieve the perfect moisture level in your wood products to enhece the quality levels.

The moisture measurements are consistent, ensuring you achieve the right results you need.

Numerous partners have seen success with our solutions and have already become the preferred choice for many top-tier pellet producers.

Get free trial.
WHERE TO USE
Different Possible Applications
Furniture decorative film
Microwave Resonance
Main Advantages
DUAL PARAMETER

Independent measurement of moisture and bulk density in one step.

HIGH ACCURACY

Penetration of the product core independent of the colour, the shape, or the origin of the product

EASY TO OPERATE

Free of wear and tear, low maintenance.
Easy integration in all sort of inclined chutes, conveyors or pipes.

HIGH SPEED

Direct measurement during product flow, also under high-speed conditions.
Contact
How Can We Help You?