Time
faster –in the lab due to readings within milliseconds
Quality
control - from the tobacco bale to the finished cigarette
Amortization
year – in a GLT
Solutions that help companies to achieve their goals faster. 50 years of TEWS moisture & density measurement solutions are in use worldwide in the tobacco and filter industry. Our high-performance solutions combine surface and core moisture detection as well as density measurement based on patented TEWS microwave technique.
Measurably better - No matter whether leaf tobacco, GLT, cut tobacco, stems, white filters, filters with aromatic capsules, multi-segment filters, cigarettes or cigars, our high-performance solutions are simple: we provide patented microwave technique tied to passion driven services. Why? The answer is as simple as our solutions: to improve the production process of our clients. Or, in other words: to help our clients to achieve better results.
Our solutions have been developed and designed hand-in-hand with the tobacco industry and, therefore, fulfill all requirements in terms of reliability and precision.
The TEWS method enables tobacco companies to gain high-precision data about the moisture content and density of their products. It's a one-stop-shop without any sample preparation to optimize the whole production process in terms of cost savings and quality control.
Best practice
How Leading Companies Benefit From TEWS.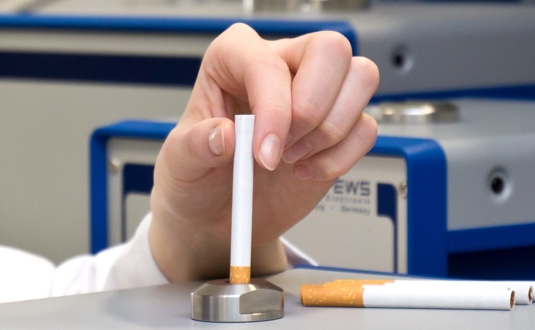 TEWS in the Lab of a Tobacco Primary
With TEWS it takes 30 sec. to prepare a sample, compared to 120 sec. with a conventional drying oven – a saving in time of 75%. With 100 samples per day and 220 working days p.a. the savings sum up to 550 hours p.a. Assuming labor costs of only EUR 25 per hour the savings amount to EUR 13,750.
Moreover, the response time for controlling a dryer is reduced dramatically. With an oven it takes at least 30 minutes for the moisture content to be measured. In a tobacco primary manufacturing department with a capacity of 10 tons per hour, five tons of production run through within the measurement time – probably with the wrong moisture. In contrast, with TEWS the measurement result is available within seconds.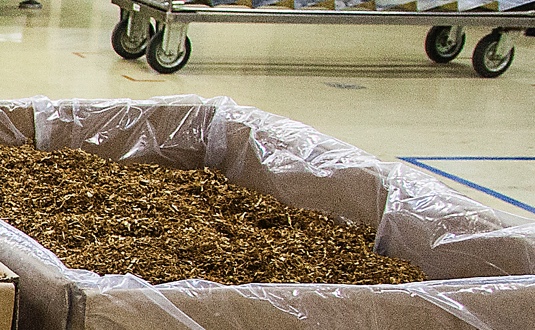 Implementation of an Integrated TEWS Moisture Measurement Concept in a Primary
The target of the project was to significantly reduce the amount of C48 boxes that were filled at the end of the primary with cut tobacco of too high or too low moisture.
At the beginning 21,7% of the C48 boxes were rejected. In the end only 5,2% of the boxes were filled with tobacco that was too moist or too dry. Thus, compared to the starting situation we achieved a reduction by 76% of rejects.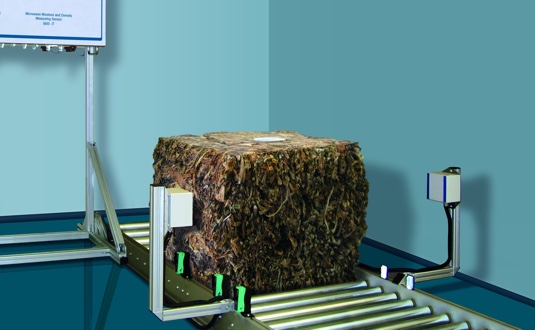 TEWS MW-T at a Tobacco Buying Station for Farmer Bales
According to our experience, on average, 5% of all tobacco farmer bales are above the requested target moisture. Obviously, it is not in the interest of a buyer to pay the tobacco price for water.
With the MW-T and our know-how we enable you to implement a fully automated moisture measurement.
With one MW-T you are able to implement a fully automated moisture measurement with a 100% control of 500 metric tons of farmer bales per day. Assuming the above mentioned 5% of bales with moisture levels being too high you save around 1,000.00 EUR per day. Thus, the amortization is about 90 days.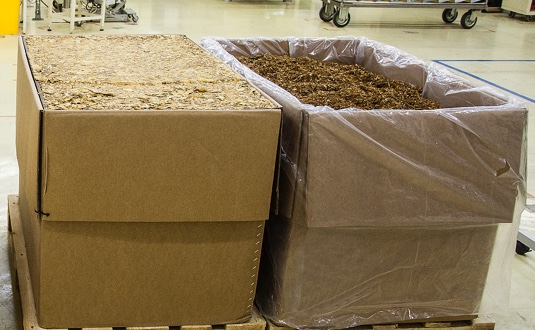 BRAZILIAN GLT Factory
Solution: MW-T
Way of use - At the buying station in the receiving area to classify green leave bales according to the moisture level.
Benefit - For the first time it is possible to measure and classify 100% of the bales received in real time and display the results immediately visible for the seller / farmer and buyer. After some skepticism the MW-T today is fully accepted and a reliable "referee" for both sides. It reduces discussions, avoids buying water at the price of tobacco and helps to sort and classify the bales directly and automatically at the receiving station.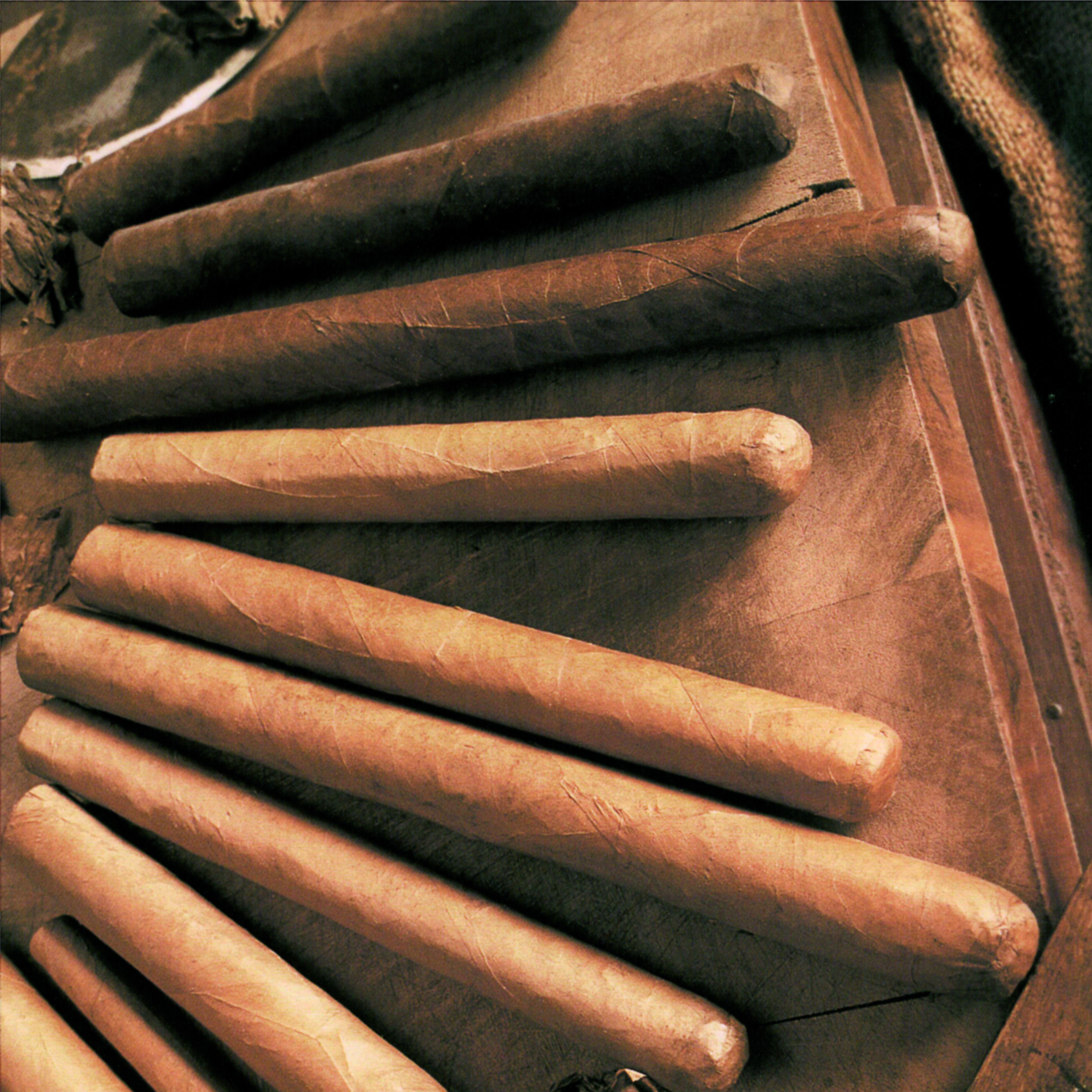 TEWS solutions for Cigar & Cigarillo moisture measurements:
Accurate, fast and robust. TEWS moisture and density measurement machines ensure that your products are the best of the best in the shortest time possible. With the help of our specific Cigar & Cigarillo built solutions you know that what we offer has been tailor made for your product and that the services we provide will be through a dedicated team of experts on your specific product.
Our MW 4430 can handle all sizes of Cigars and is operated by our exclusive distributer Cerulean. It was designed by the engineers in our team with the sole goal in mind of assisting our Cigar & Cigarillo partners to excel in the industry.
Tobacco & Filter Industry As a Partner
Water Matters.
Product quality and -efficiency can be significantly optimized by controlling the moisture content in almost all process steps. Managing the moisture of tobacco is a key factor to achieve better results. TEWS patented solutions deliver high precision results. It's what matters when it comes to company goals and how to achieve them faster.
Securing High-Speed Production – Modern high-speed cigarette making machines require a constant inflow of homogenously processed tobacco. With up to 40,000 measurements per second we are well ahead of all tobacco- and filter-related production processes.
Improving Operating Efficiency – With our measurement results operators can utilize their advanced machines at an optimum and reduce downtimes and waste to a minimum.
Maintaining and Improving Product Quality – A precise moisture level is often decisive for the taste. And that, in turn, is decisive for the purchase decision of the end customer.
Optimizing Margins – Knowing the precise water content of products being purchased and sold leads to efficient price and cost management.
Saving Energy – Precise information about moisture allows optimization of drying processes, prevents your products from over-drying and leads to lower energy costs.
Storing Goods safe and efficiently – Precise compliance with the recommended water content prevents your products from mold, deformation or breakage.
MOISTURE & DENSITY SOLUTIONS
It Takes Two.
TEWS patented two-parameter measurement solutions enable tobacco companies to work with high precise data in both ways at the same time. Data that relate to the moisture content of tobacco as well as its density. Knowing the precise weight of tobacco during the high-speed manufacturing process leads to even better results in terms of product quality and -efficiency.
Cost Control – Accurate and uniform weight distribution profile of the tobacco in a cigarette is essential for the efficient use of tobacco.
Safe Products – Automatic ejection of cigarettes with foreign particles in the tobacco.
Quality – Precise positioning of aromatic capsules and their integrity in filter rods.
Weight Control – Exact and consistent determination of the tobacco weight per cigarette.
WHERE TO USE
Areas of Application.
From the incoming bale to the outgoing cigarette and filter. TEWS offers special solutions for the tobacco and filter industry throughout the complete process – online and in the lab.
Filled C48 Cardboard Boxes
Cut Tobacco; All Types and Blends Expanded Tobacco
Finished Products; Cigarettes, Cigarillos, Cigars
TEWS HARD- AND SOFTWARE SOLUTIONS
Learn More About Our Patented Solutions.
Get in touch
How Can We Help You?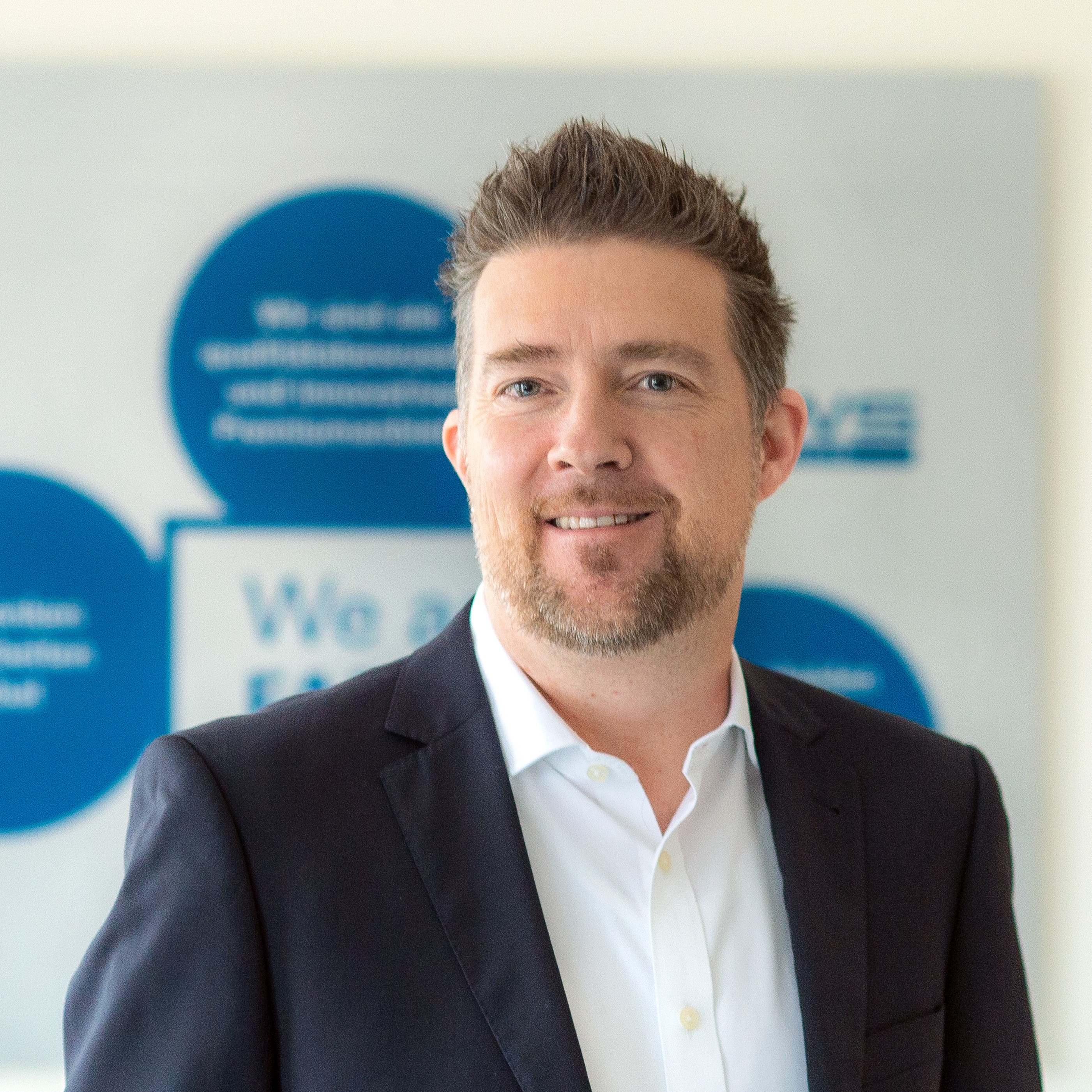 MANAGER TOBACCO
Brian Hough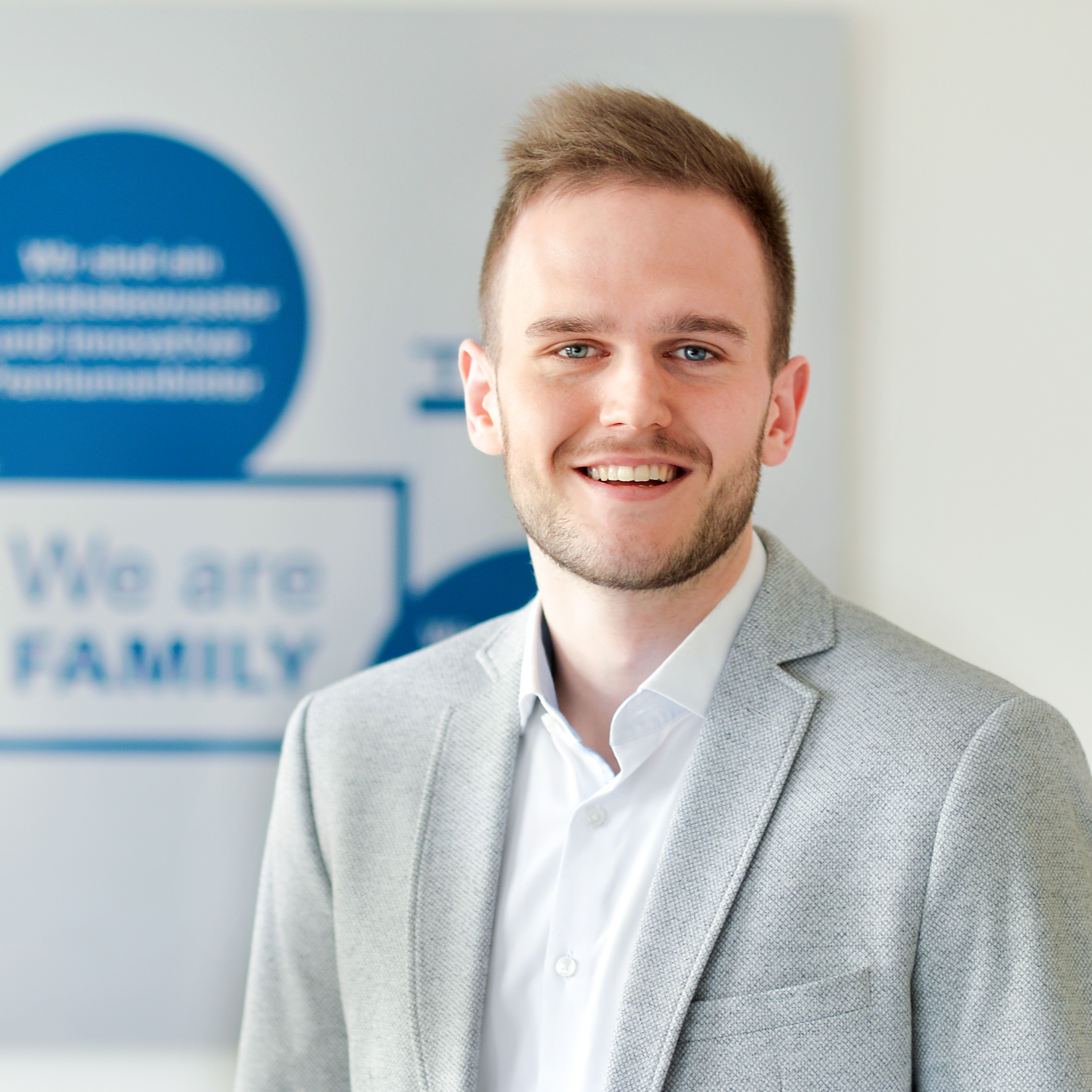 Manager Tobacco
Jonas Holz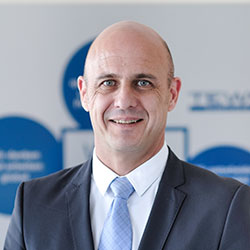 VP Sales America
Mark Moir
Download our flyer
More information