咨询和客户导向型解决方案
Co-Improving.™
Co-Improving™ 是我们的咨询与客户导向型解决方案理念。
作为客户公司业绩的成功因素之一,知识产权和专业知识越来越重要。
我们深知,分享知识可起到事半功倍的作用,让合作伙伴受益匪浅。正是这一核心理念激励着我们与客户分享知识并开展合作,共同制定对客户创造不同结果的解决方案,为客户取得成功做出重大贡献。

让我们共同了解您的生产结构。以灵活的全新方式交流、连结、讨论和增减知识内容。由此,我们共同开拓新机遇。在把握机遇的同时推动业务发展。
Co-Improving 的基本理念
Co-Improving 的基本理念非常简单:信任。要共同发展进步和帮助客户更快实现业务目标,信任必不可少。由于需要分享知识和机密信息,我们准备尽早签署保密协议(如果需要)。
Best practice
How Leading Companies Benefit From TEWS Digitization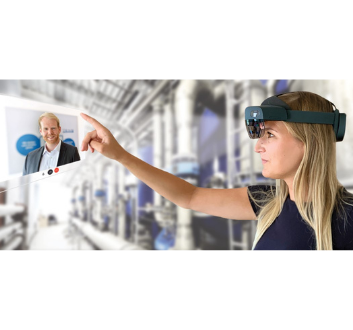 HoloLens with TEWS
How can we make work processes even more efficient? With the Microsoft HoloLens2 we now use a mixed reality device that will help us work smarter in the future. Digital commissioning and support is available almost instantly which saves time and effort and leads to more efficiency. While costumers are wearing the Microsoft HoloLens2, a TEWS engineer can guide them step by step through the installation or process analysis and solving of the TEWS instruments.
In south africa for example, a TEWS device was successfully introduced - entirely without our engineers on site. By having the customer wear HoloLens on site, we were able to communicate with them from Hamburg and give them instructions on the installation. By fading holograms and drawings into the field of view, the process could be better illustrated. This enabled us to work together with the customer during the installation process and successfully introduce the new device.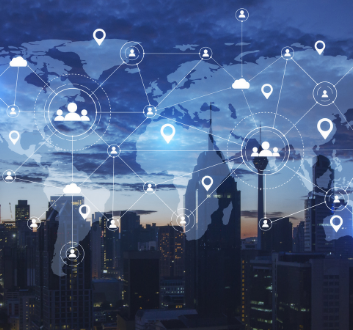 Remote Commissioning
Remote commissionings have become daily business at TEWS - it is a new and efficient way to put the equipment into operation remotely together with the customer.
The company Storck has been a customer with this kind of virtual experience. Together with our Development Manager Dr. Thorsten Hauschild and our Global Key Account Manager Knut Szemjonneck, a laboratory device for measuring starch was successfully set up.
We were also able to successfully put a laboratory device into operation in the pharmaceutical sector, namely for measuring empty gelatine capsules for Qualicaps Europe. Persons from different offices and from their home office in Germany and Spain made possible by video conferencing what previously seemed to be possible only by personal visit: Integrating a TEWS device without our engineers actually being on site.
We are pleased and a little proud to have successfully managed every remote commissionings. So we are ready to set up many of our systems even in times of Covid-19 - no reason to postpone the purchase of our measuring equipment.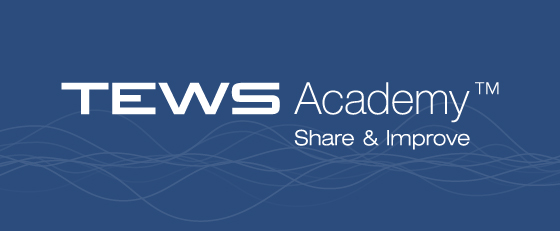 TEWS Academy
The TEWS Academy ™ is a TEWS platform for the exchange of information with customers and partners - not only to improve production processes, but also to develop communication, know-how and a deeper understanding of the "big picture". TEWS Academy offers a variety of formats such as Trainings, Courses, Online Seminars, Virtual Meetings and Networking Events.
As part of the TEWS Academy, for example, a two-day seminar was held at TEWS in Hamburg at the end of last year. Here, a costumer was trained on the TEWS moisture measurement process, the instruments and the implementation process in his own company. The program was individually adapted to the specific offers in order to ensure the greatest possible added value. Besides interesting and helpful information about TEWS and its instruments, the customer was also able to see and enjoy Hamburg from its most beautiful side.
TEWS 协作
充满热情,协同创造。
与客户合作制定简单的工作工艺和智能解决方案,即可提高效率和控制工艺的联网测量解决方案。为实现这一目标,需要将客户与我们的经验结合起来。因为我们坚信,只有将经过验证的知识、实践经验与雄厚的资源相结合,才能制定更优秀的解决方案。让我们精诚合作,携手共进。
您做好准备了吗?
请发送电子邮件至 co-improving@tewsworks.com*
* 根据欧盟通用数据保护条例 (GDPR) 第 6 (1) 条,本人同意 TEWS 出于客户关系目的,处理本人提供的个人数据。在隐私权政策部分,随时均可查阅符合 GDPR 的 TEWS 隐私权政策。本人随时均可通过发送电子邮件至 service@tewsworks.com 撤销本同意书。