Save at least 10 minutes on each measurement
Laboratory measurements are always time consuming. Our instrument enables time savings with fast readings thanks to microwave resonance method, with very accurate results.
We also have process solutions currently tested on our customer´s pilot lines, for more automation, with always the best precision and accuracy.
TEWS has developed and designed this technology in cooperation with its OEM partners from the pharmaceutical industry, in accordance with current standards.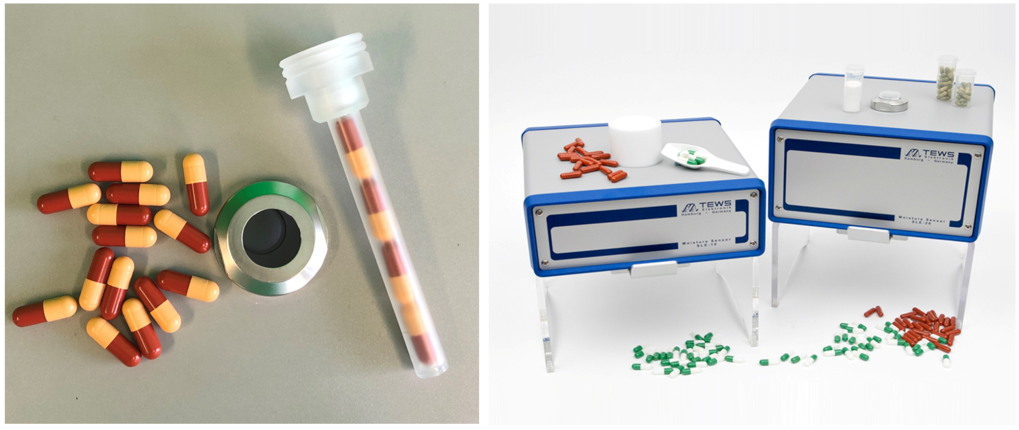 TEWS Solutions
Benefits
Time saving thanks to fast measurements.

No sample preparation needed

Reliable, accurate and immediate results

Nondestructive

Special holder for capsules: Less product required, more accurate results, easy filling process
Microwave Resonance
Main Advantages
MOISTURE & DENSITY

Independent measurement of moisture and bulk density and particle size in one step.

HIGH ACCURACY

Penetration of particle / granule core, independent of color, surface, size, shape.

EASY TO OPERATE

Free of wear and tear, low maintenance.

Easy integration in the process.

HIGH SPEED

Direct measurements inside the fluid bed dryer,

Real-time control of the batches.
TEWS SOLUTIONS
Return on investment*
12 months

*according to our experience and estimation of costs with our partners.
Get in touch
How Can We Help You?
Selling measuring equipment for nearly 15 years now enables me to find the optimum solution for your specific needs.