Saving energy during the drying process: Benefits of TEWS sensors in Paper Industry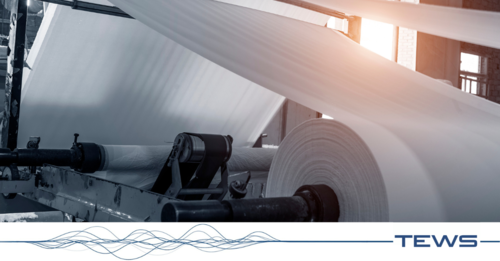 Around 20 – 30% of operating costs for the papermaking industry goes towards energy consumption, with this issue being exaggerated in recent years due to steeply rising costs. Of these numbers, up to 60% of the energy is specifically used in the drying industry.
With the help of TEWS technology you can ensure that you never need to use more energy than strictly essential. With the help of machine learning, our products will relay back accurate information to your system on how long or strong the drying process needs to be done.
One of our recent customers invested in a Planer sensor right after the drying process so they could get accurate readings, and with the help of our machine learning, ensure that the moisture level goes only to the level that they require and not more.
Through this increased accuracy and therefore, through less time spent drying their products. Our partner increased their output by 2%, resulting in a year 1 ROI of over 90 thousand euros.
Join us to learn how TEWS technology can help you save energy or book a call directly with me, Harry Nortje here.