Saving energy during the drying process: Benefits of TEWS sensors in Food Industry.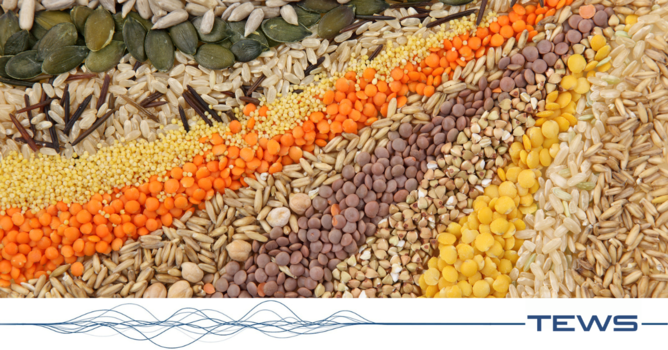 The Food industry is a major consumer of energy, according to FoodNavigator.com, it consumes 30% of global energy, from which 15% is used for drying process. To save costs, increase profitability and reduce their consumption, food manufacturers are driven to innovate in terms of energy efficiency.

One big lever to save energy during the drying process is the use of TEWS technology: TEWS in-line sensors accuracy and speed can measure the moisture content of the dried products in real time with very precise data, thus allowing the drying process to stop exactly when the targeted level is reached.
When it comes to different applications like cocoa, cereals, oil seeds, gelatin, soft candy, snacks, pasta and nuts, TEWS systems are measuring both density and moisture, getting a very precise measurement compared to other measuring solutions, which enables to stop the dryer much earlier and avoid unnecessary waste of energy.
One of our customers, a gelatin producer, installed a sensor after its dryer, and could increase its productivity of 2%, just being able to stop the process at a 10,2%, instead of waiting to dry down to 10%. The time saved within the dryer enabled them to produce more gelatin, which after a year, increased their benefits of + 90,000€, which is a very good return on their investment. As the moisture limit in this industry is 12%, they could even decide to stop their process earlier.
Are you interested in estimating your energy savings and potential ROI? Contact us, and we will be happy to hear about your own process!