CONSULTING & DIGITIZATION
Co-Improving.™
At TEWS, we are constantly looking for new opportunities to evolve. Our goal is to accelerate innovation through our technology to fuel new growth opportunities and create efficiencies.
Digitization is essential for this topic and has become increasingly important for every industry. We are convinced that this entails new processes and challenges for companies. That is why tailor-made solutions are our top priority: By selecting the key areas for your company, we help to increase efficiency and save costs through new digitization processes.
From Data Science to technical solutions and augmented reality - our experts can provide wide-ranging support. We will find the perfect solution for your challenge!
The basic idea of co-improving
Trust
The basic idea of Co-Improving is very simple: Trust. To get better together and help our clients achieve their business goals faster, trust is mandatory. Since we need to exchange knowledge and secrets, we are prepared to sign a non-disclosure agreement at an early stage, if required.
Best practice
How Leading Companies Benefit From TEWS Digitization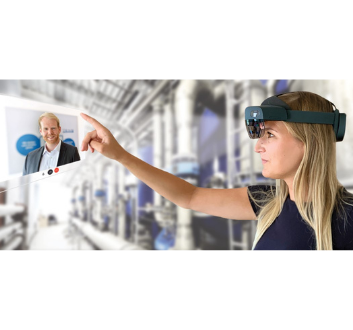 HoloLens with TEWS
How can we make work processes even more efficient? With the Microsoft HoloLens2 we now use a mixed reality device that will help us work smarter in the future. Digital commissioning and support is available almost instantly which saves time and effort and leads to more efficiency. While costumers are wearing the Microsoft HoloLens2, a TEWS engineer can guide them step by step through the installation or process analysis and solving of the TEWS instruments.
In south africa for example, a TEWS device was successfully introduced - entirely without our engineers on site. By having the customer wear HoloLens on site, we were able to communicate with them from Hamburg and give them instructions on the installation. By fading holograms and drawings into the field of view, the process could be better illustrated. This enabled us to work together with the customer during the installation process and successfully introduce the new device.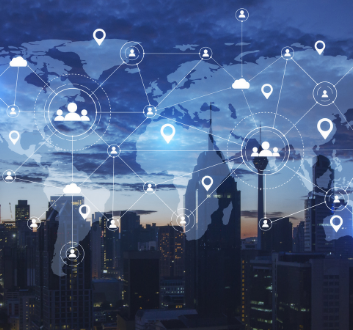 Remote Commissioning
Remote commissionings have become daily business at TEWS - it is a new and efficient way to put the equipment into operation remotely together with the customer.
The company Storck has been a customer with this kind of virtual experience. Together with our Development Manager Dr. Thorsten Hauschild and our Global Key Account Manager Knut Szemjonneck, a laboratory device for measuring starch was successfully set up.
We were also able to successfully put a laboratory device into operation in the pharmaceutical sector, namely for measuring empty gelatine capsules for Qualicaps Europe. Persons from different offices and from their home office in Germany and Spain made possible by video conferencing what previously seemed to be possible only by personal visit: Integrating a TEWS device without our engineers actually being on site.
We are pleased and a little proud to have successfully managed every remote commissionings. So we are ready to set up many of our systems even in times of Covid-19 - no reason to postpone the purchase of our measuring equipment.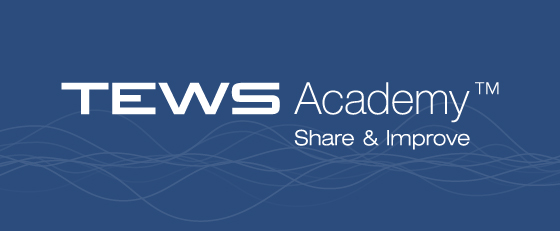 TEWS Academy
The TEWS Academy ™ is a TEWS platform for the exchange of information with customers and partners - not only to improve production processes, but also to develop communication, know-how and a deeper understanding of the "big picture". TEWS Academy offers a variety of formats such as Trainings, Courses, Online Seminars, Virtual Meetings and Networking Events.
As part of the TEWS Academy, for example, a two-day seminar was held at TEWS in Hamburg at the end of last year. Here, a costumer was trained on the TEWS moisture measurement process, the instruments and the implementation process in his own company. The program was individually adapted to the specific offers in order to ensure the greatest possible added value. Besides interesting and helpful information about TEWS and its instruments, the customer was also able to see and enjoy Hamburg from its most beautiful side.
TEWS WORKS
With Passion and Co-Creativity.
Developing simple work processes and smart solutions with in partnership with our clients our sister company (at)digital.services. Networked measurement solutions that lead to more efficiency and control of processes. To achieve this goal we need to bundle our clients' experiences together with ours. Because we are convinced that only if well-founded knowledge, practical experience and strong resources come together, better solutions will be the result. Let us start together.
Simply, write us to e-mail under co-improving@tewsworks.com *
Get in touch
Are You Ready for Co-Improving?