Self-Ignition Risks in Hop, Alfalfa, Straw, and Hay Bales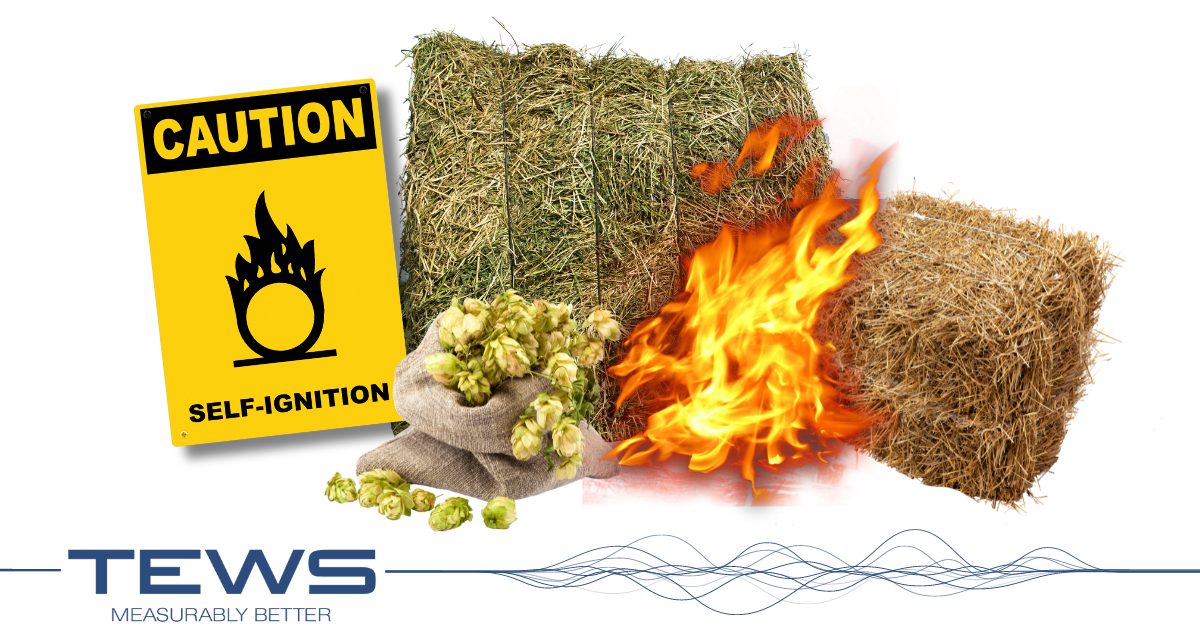 During processing, hops, alfalfa, straw, and hay are often tightly compressed into bales for transportation and storage. Moisture plays a crucial role in this process, particularly because the bales have a propensity to absorb and retain moisture, which, when combined with other factors like temperature, sun, and airflow, can lead to self-ignition.
If these bales contain areas with elevated moisture levels, internal heat can build up, creating a potentially hazardous environment. This heightened temperature significantly increases the risk of self-ignition. Consequently, it is vital to identify and address moisture variations within these kinds of bales promptly.