TEWS 动态
Microwave technology vs. KFT - which of the two is the more efficient technology?
At TEWS, the focus is on innovation - which is why our sensors are always being continuously developed. If you compare a TEWS sensor from 2012 with one from 2020, you will not initially see any serious differences. Inside the instruments, however, a lot has changed - the performance parameters have changed and improved over time.
So what exactly makes our TEWS sensors so special and how do our customers benefit from this performance development?
TEWS microwave technology can be used to measure the moisture and density of, for example, paper or capsules over a certain range. Over the years, four performance parameters have emerged that we are continuously working on.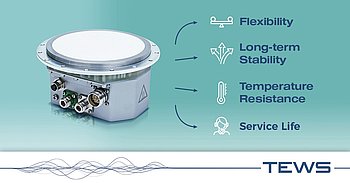 Long-term stability
Flexibility
Temperature resistance
Service Life
Contact Ingmar.Brauer@tewsworks.com to get more information!